PGDM - Marketing Management - Course, Eligibility, Syllabus,
Admission Process, Course Fee, Top Colleges
PGDM - Marketing Management - Course, Eligibility, Syllabus,
Admission Process, Course Fee, Top Colleges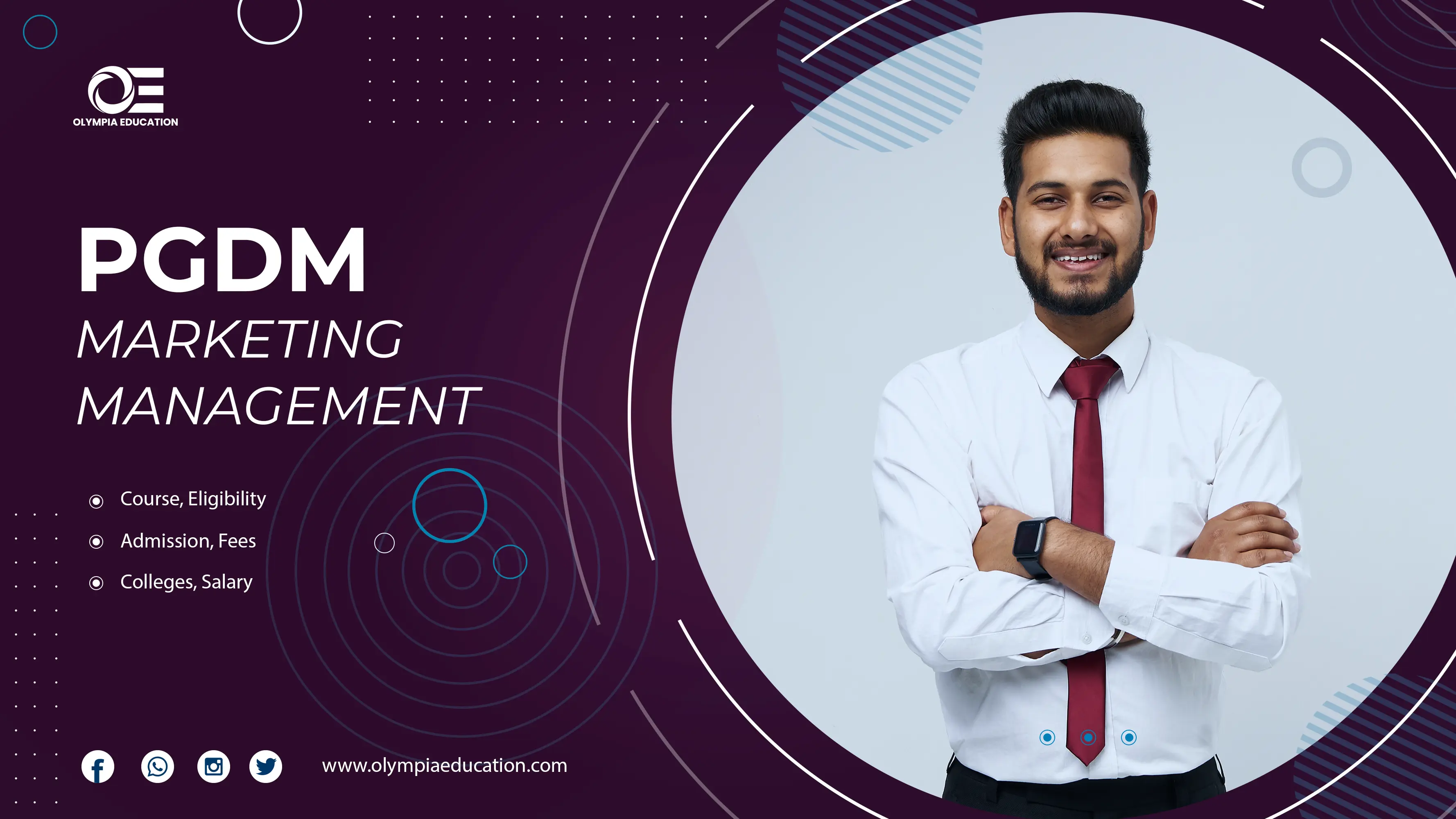 What is PGDM in Marketing?
The Postgraduate Diploma in Marketing (PGDM) is a full-time postgraduate diploma course that specialises a candidate in the field of marketing. It is one of the most popular PGDM courses in India, with a promising career and salary. The PGDM in Marketing is an excellent course for any candidate seeking leadership positions in any organization's sales and marketing departments. It is mostly offered by autonomous institutions and is considered equivalent to an MBA course if the institutions offering it are AIU-accredited. Even without AIU accreditation, the PGDM in Marketing course curriculum is very similar to that of the MBA in Marketing. However, in many of India's top business schools, the PGDM variant of the Marketing course has a more advanced curriculum than the MBA variants.

A candidate who has completed his graduate studies and is interested in applying for management positions can pursue a PGDM in Marketing. The course guides students through the general principles of management and provides a comprehensive understanding of the management sector, with a focus on marketing-related topics. Students are also permitted to select elective subjects in order to tailor the course to their specific needs. The course helps students develop their analytical and reasoning skills while also providing them with a theoretical foundation. During their PGDM in Marketing studies in India, candidates are also required to complete a mandatory internship and case studies in order to gain hands-on experience for future professional challenges.
PGDM Marketing Management: Course Highlights
| Particulars | Details |
| --- | --- |
| Course Level | PGDM |
| Duration of the course | 2 Years |
| Examination type | Semester |
| Eligibility criteria | Bachelor's degree in any discipline from a recognized institute |
| Selection Process | Entrance Exam followed by Group Discussion and Personal Interview |
| Average Course Fee | INR 5,00,000 |
| Average Annnaul Salary | INR 4,68,000 per annum |
| Job Positions | Market Research Analyst, Business Development manager, Brand Manager, Marketing Manager, Sales Manager |

Why Study PGDM in Marketing?
The PGDM in Marketing Management is an extremely promising programme. With the advancement of technology and the growing need for marketing and publicity, the demand for marketing graduates has skyrocketed. There are numerous job opportunities in this sector, both locally and internationally, in areas such as advertising, retail, market research, public relations, sales, and management. Let's go over some of the advantages of taking this course.



Huge Opportunities- Candidates who complete a PGDM in Marketing can work as a Market Research Analyst, Brand Manager, Sales Manager, Product Manager, and so on. Candidates can be hired in the following industries: publishing companies, retail companies, insurance companies, advertising companies, and so on. The opportunities available are vast, and the pay is excellent.
Good Salary- The marketing field is extremely lucrative. This sector has a lot of potential for growth for the candidate. The average annual salary is between INR 4,25,000. However, it is contingent on various factors such as experience, skills, location, company, etc.
MNC Opportunities- There are numerous opportunities available in MNCs. Candidates will gain skills that will teach them to work under pressure, which is essential for working in an MNC.
Who should study PGDM in Marketing?
Anyone with a keen interest in the field of marketing can enroll in this course. This field can be extremely rewarding and provides numerous opportunities. As a result, marketing is one of the world's fastest-growing professions. This path can be taken by,



Candidates who want to start their own business
Candidates with strong communication skills and a creative mind will fit well in this profession.
Furthermore, candidates who believe they have a talent for marketing and advertising should enroll in this course to learn about marketing's technicalities and details.
Candidates who have the necessary skills for the field of marketing, such as students with good managerial skills or candidates looking to improve their marketing skills.
Top Colleges - PGDM Marketing Management
India is home to over 4000 institutes/universities offering Post Graduate Diploma in Marketing programs. Among the top PGDM colleges for Marketing is the Institute of Public Enterprise, the Indian Institute of Plantation Management, and the Xavier Institute of Social Service. For the entire duration, the average course fee ranges between INR 1,000,000 and 1,000,000. For your convenience, some of the top colleges to pursue PGDM in Marketing are listed below, along with the fee structure.
| College Name | Fee |
| --- | --- |
| Asia Pacific Institute of Management - New Delhi | INR 9,00,000 |
| Annamalai University - Tamil Nadu | INR 20,700 |
| Assam University - Assam | INR 14,000 |
| Management Development Institute - Gurgaon | INR 2,34,700 |
| Great Lakes Institute of Management - Chennai | INR 1,87,500 |
PGDM in Marketing Management: Eligibility
When applying for the Post Graduate Diploma Management in Marketing, the candidate must meet the eligibility requirements. Candidates must ensure that all of the criteria are met, or their application will be rejected. Some of the important eligibility criteria for pursuing a PGDM in Marketing are as follows:



Candidates must have a Bachelor's degree from a recognized institute in any discipline.
Candidates must have completed a bachelor's degree in any discipline, preferably in business.
Candidates must have a minimum aggregate of 50% or higher from a recognised institute, or an equivalent CGPA.
Candidates from reserved categories, such as Scheduled Caste/Scheduled Tribes or physically disabled candidates, receive a 5% relaxation.
Candidates must pass the entrance exam in order to be admitted to the PGDM Marketing program.
The PGDM in Marketing admissions process is the same as the MBA admissions process. To apply for the course, the candidate must take an entrance exam such as the CAT or XAT. Admission may differ slightly depending on the college. Candidates should look into the course's admissions process. The admission criteria are described in detail below.



Admission to the Post Graduate Diploma in Marketing is based on both merit and entrance examination.
The top entrance exams include the CAT, MAH MBA CET, XAT, and others. Candidates applying for this course should check the college website to see which entrance exam is required for that college.
Following the achievement of the cut-off marks, the successful candidates will be invited to the next stage of the examination process.
Shortlisted candidates will be invited to participate in group discussions and personal interviews.
The combined entrance exam, Group Discussion, and Personal Interview scores will be used to calculate the final score.
Some colleges provide direct admission based on graduation grade point average.
PGDM in Marketing Management Syllabus
Admission to the Post Graduate Diploma in Marketing is based on both merit and entrance examination.

The Post Graduate Diploma in Marketing syllabus consists of subjects that are fundamental in nature and delve deeply into Marketing. Principles of Management, Marketing Management, Marketing Research, Internet Marketing, and other topics are covered. These subjects can help one develop a thorough understanding of the subject. The semester-by-semester syllabus is provided below for your convenience. However, the curriculum varies slightly depending on the college.
| Semester I | Semester II |
| --- | --- |
| Principles of Management | Strategic Management |
| Financial Accounting | Cost Accounting |
| Fundamentals of Communication and Interview Preparation | The Integrative Manager |
| Human Resource Management | Innovation Management |
| Marketing Management | Mastering the Interview and Networking Skills |
| Managerial Economics | Elective Project |
| Semester III | Semester IV |
| Marketing Research | Product/ Brand Management |
| Consumer Buyer Behavior | E-Commerce |
| Advertising and Sales Promotion | Internet Marketing |
| Distribution Management | Social Media Marketing |
| CRM | Project |
| Marketing Finance | - |
Need help with admissions? Contact us now!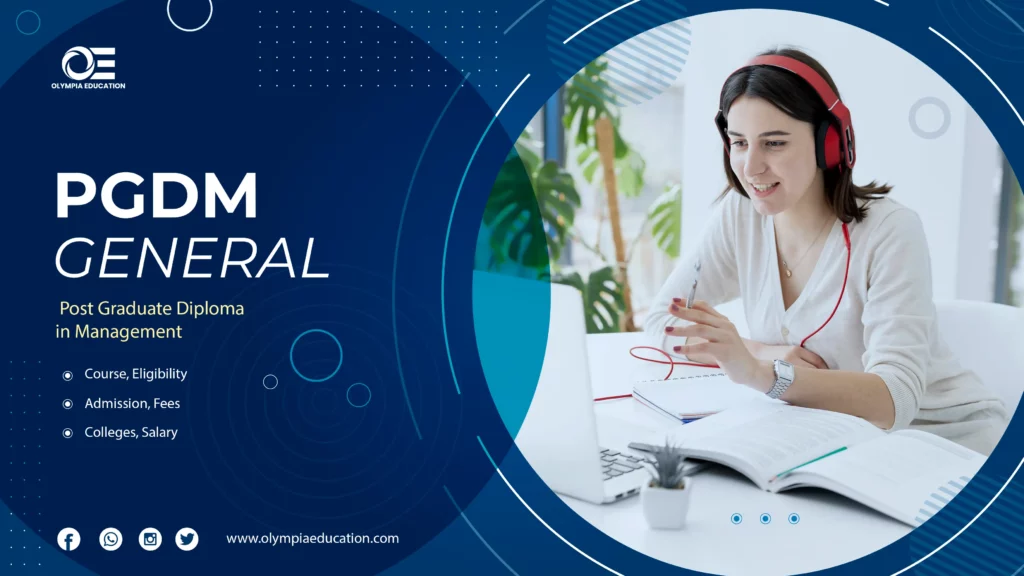 A more practical and industry-focused management course is the Post Graduate Diploma in Management (PGDM). The course's curriculum is quite similar to that of an MBA, and it aims to provide students....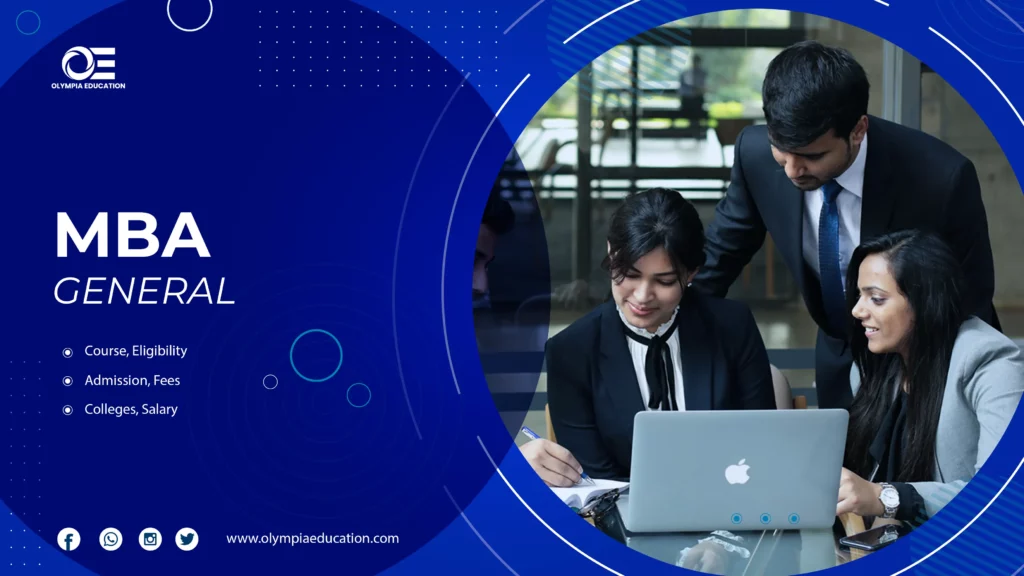 A two year professional postgraduate programme offering management skills, business knowledge, and professional networking is called the Master of Business Administration (M.B.A).The MBA programme is the...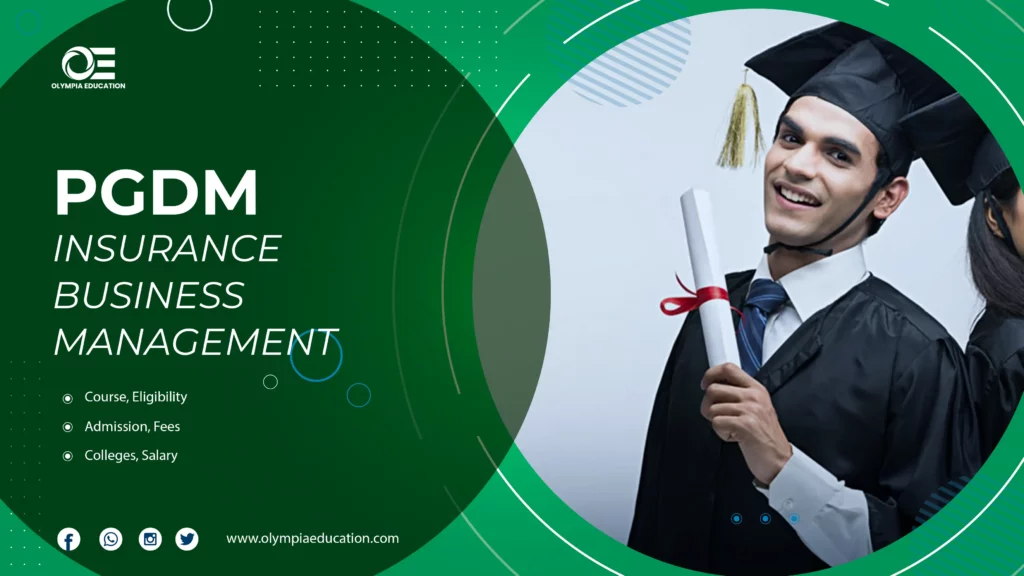 PGDM - Insurance Business Management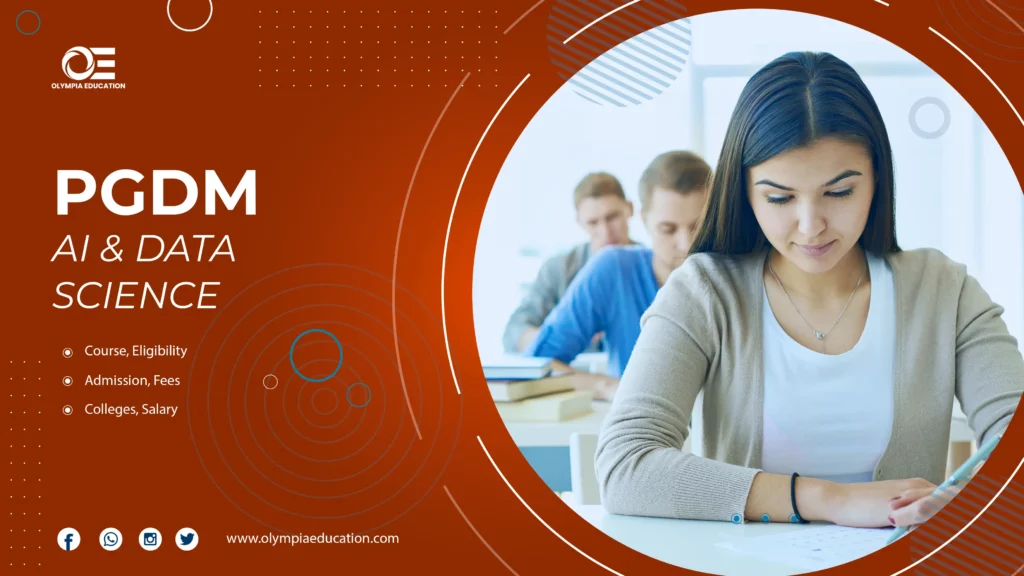 PGDM - Artificial Intelligence & Data Science
Colleges that offer similar courses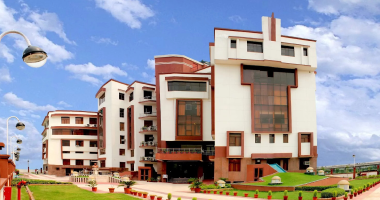 Lal Bahadur Shastri Institute of Management (LBSIM), Delhi was established by the Lal Bahadur Shastri Society in 1995 which is a...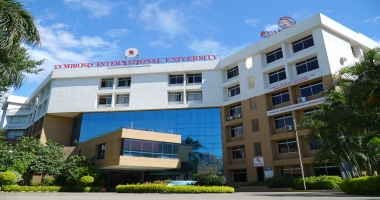 The SCMHRD in Pune is a prestigious institution that develops world-class leaders and businesspeople. Their MBA program...
After completing PGDM in Marketing, the candidates get a lot of opportunities in different organizations, companies , retail chains, and FMCG companies. They make sure that all the business activities are performed and due compliance is made. Candidates can get the chance to work as Research Analyst, marketing manager,
Some of the common entrance exams are:
CAT
XAT
MAH CET
The employment areas where the candidate can work are:
Private Companies
FMCG Companies
Retail Chains
E-Commerce
Some of the top recruiters for PGDM in Marketing are:
Godrej
Hindustan Unilever
ITC
Myntra
Ajio