PGDM - Dual Country Programme - Course, Eligibility, Syllabus,
Admission Process, Course Fee, Top Colleges
PGDM - Dual Country Programme - Course, Eligibility, Syllabus, Admission Process, Course Fee, Top Colleges
What is PGDM Dual Country Programme?
IMT Ghaziabad offers a 2-year PGDM-Dual County Program. Candidates having a Bachelor's degree with 50% marks are eligible to apply for the course. Shortlisting for IMT Ghaziabad DCP is done on the basis of performance in the CAT/ XAT exam, followed by a PI and a counseling round. The shortlisted candidates need to submit a Profile Detail form, SOP, and 1-minute video during the admission process. The application process for DCP starts in September while the Admission process commences in February, 2023.
PGDM Marketing Management: Course Highlights
IMT Ghaziabad DCP program is approved by AICTE and accredited with AACSB.
The DCP program allows students to study the second year of their course at the Dubai Campus of IMT.
The SOP must be of 300 words and the Profile Details Form must contain details of candidate's basic profile, educational background, work experience, etc.
One-Minute video must have the introduction of applicants, their background, career aspirations, etc.
IMT Ghaziabad DCP fees for a complete 2-years are INR 10.04 Lakhs (INR 10.10 Laks in case of single occupancy)

Why Study PGDM Dual Country Programme?
The course curriculum is designed to be student centred and provide training through experiential and collaborative methods of teaching. The participants spend the first two terms at IMT Ghaziabad undertaking the same common core courses. The three super specialization tracks then build upon the foundations of the core courses in the first two terms, and prepare the participants for specialized careers in the domain of their interest.

The third term involves core courses from the chosen elective, as well as common core courses. A summer internship assignment is then undertaken with assistance from the placement office of IMT Ghaziabad and Dubai. In the fourth and fifth semesters candidates need to opt electives from the super specialization track along with UAE immersion module and an integrated project at IMT Dubai. The final term and placements are then conducted at IMT Ghaziabad with international placement opportunities supported and coordinated by the placement offices of both campuses.
IMT Ghaziabad DCP Eligibility Criteria
The minimum eligibility for applying to the IMT Ghaziabad DCP program is a Bachelor's degree or equivalent in any discipline with 50% aggregate marks.

Final-year candidates are also eligible to apply.
IMT Ghaziabad DCP : Admission Guidelines
The admission for IMT Ghaziabad-Dual Country Program is carried out in the following manner:



The marks secured in CAT/ XAT along with the candidate's performance in the personal interview conducted by the institution are used as selection criteria. Candidates can submit multiple scores, but the best score by ranking would be taken into consideration during the selection process.
Qualified candidates of CAT/ XAT will get shortlisted on the basis of ranking in the merit list, and overall performance.
The shortlisted candidates will be invited for the personal interview and group discussion exercise.
A profile detail form will be sent to all shortlisted candidates by the end of January 2022 in which candidates need to fill in details such as basic personal information, educational background, work experience etc..
Candidates must also submit a 300-word 'statement of purpose' describing their aspirations for the program.
All shortlisted candidates are required to upload a minute-long video introducing themselves and talking about their background, career aspirations, etc.
All shortlisted candidates will participate in an online interview (usually no more than 20 minutes) conducted with two or three panelists.
The final selection will be based on the highest submitted marks secured in the various qualifying examinations as well as the candidate's performance in group discussion exercises and Personal Interviews.
All the selected candidates are provided the complete information regarding joining date, fee payment, course schedule, accommodation dues, etc.

During the personal interview, candidates are evaluated on the following basis:


Communication and Interpersonal skills
Analytical /Problem-solving skills
Business Affairs and General Awareness
Domain knowledge
Future Potential for employability
Candidates need to visit the official website of IMT Ghaziabad to fill DCP application form.
Candidates are required to fill up the online application form (Common to all IMT campuses) with information regarding personal background and contact information, and scores in any of the requisite entrance tests.
Candidates also need to fill work experience details, if any in the application.
Candidates are required to submit their exam registration number in the application for verification of test results.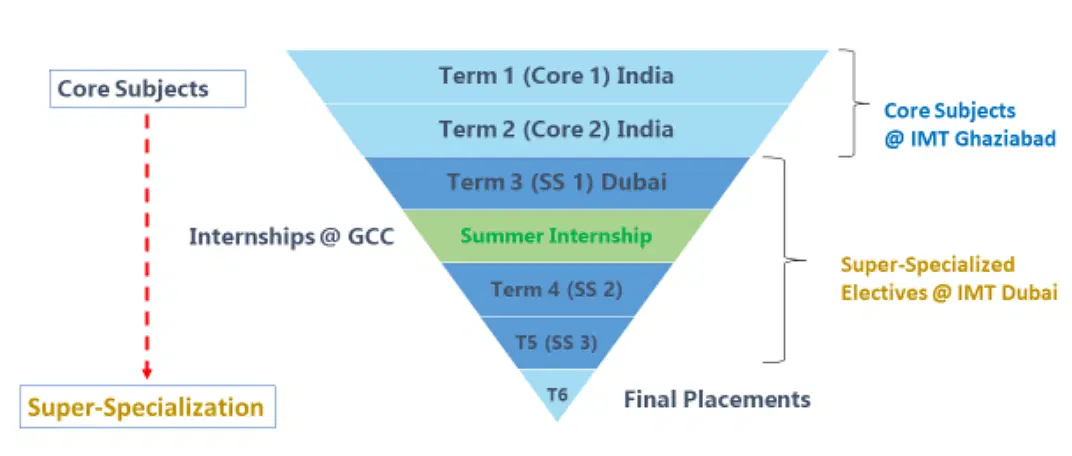 IMT Ghaziabad DCP Syllabus
| Semester I | Semester II |
| --- | --- |
| Business communication I | Business communication II |
| Marketing management I | Business environment |
| Operations management | Business & corporate finance |
| Organizational behaviour | Marketing management II |
| Financial accounting | Managerial accounting |
| Macroeconomic principles and policies | Supply chain management |
| Management information systems | Human resource management |
| Legal aspects of business | Legal aspects of business II |
| Semester III | Semester IV |
| Business research methods | Cross functional stimulation |
| Strategic management | Emerging technologies in business |
| Core elective 1 | Specialization elective 1 |
| Core elective 2 | Specialization elective 2 |
| Core elective 3 | Specialization elective 3 |
| Core elective 4 | - |
| Semester V | Semester VI |
| Specialization elective 4 | Specialization elective 8 |
| Specialization elective 5 | Free elective course |
| Specialization elective 6 | Additional free elective course (optional) |
| Specialization elective 7 | - |
Need help with admissions? Contact us now!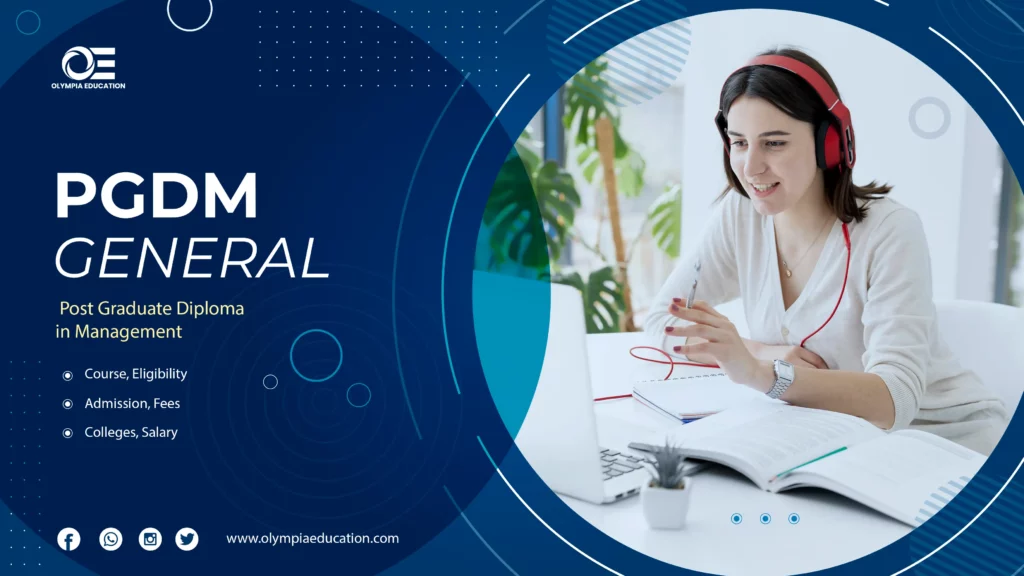 A more practical and industry-focused management course is the Post Graduate Diploma in Management (PGDM). The course's curriculum is quite similar to that of an MBA, and it aims to provide students....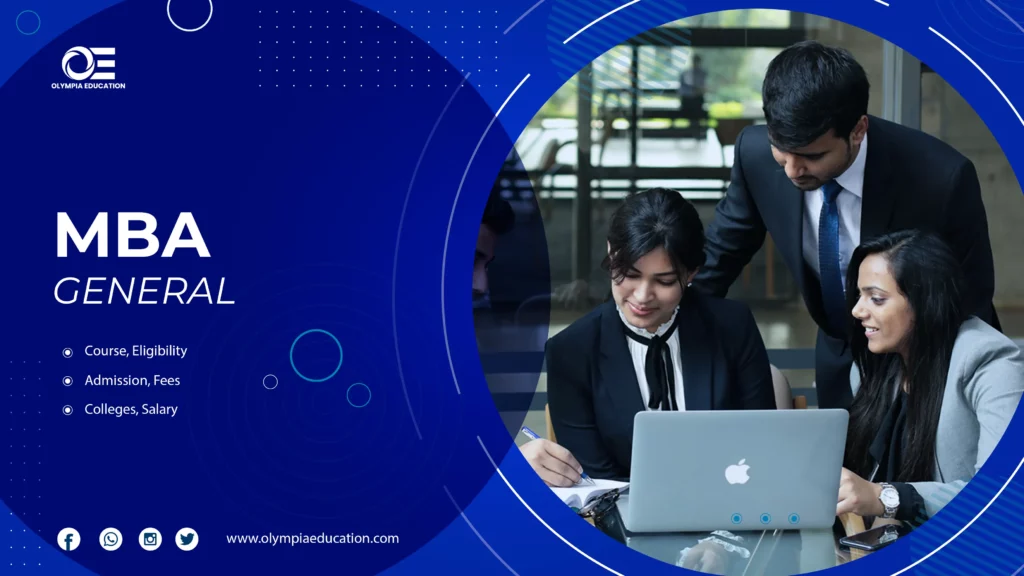 A two year professional postgraduate programme offering management skills, business knowledge, and professional networking is called the Master of Business Administration (M.B.A).The MBA programme is the...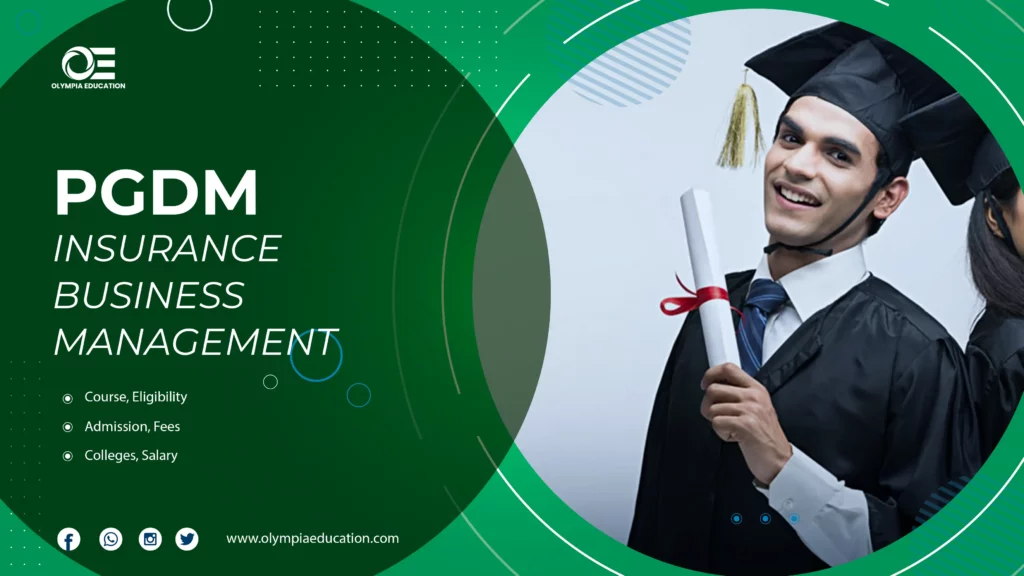 PGDM - Insurance Business Management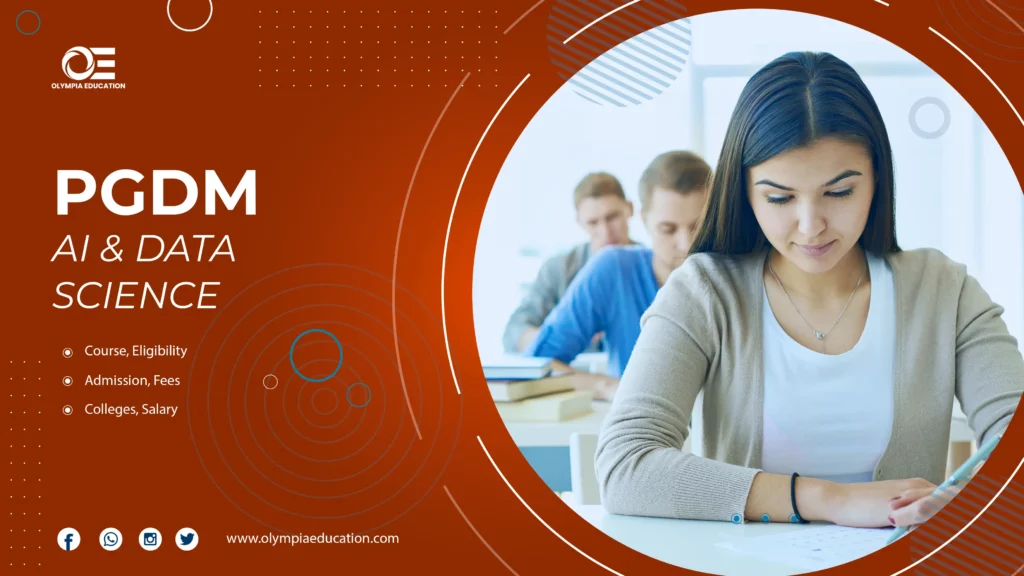 PGDM - Artificial Intelligence & Data Science
Colleges that offer similar courses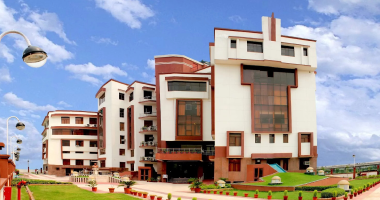 Lal Bahadur Shastri Institute of Management (LBSIM), Delhi was established by the Lal Bahadur Shastri Society in 1995 which is a...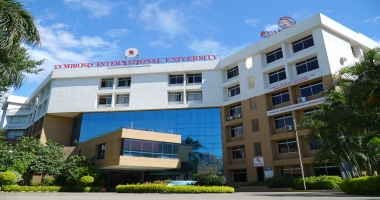 The SCMHRD in Pune is a prestigious institution that develops world-class leaders and businesspeople. Their MBA program...
PGDM (Dual Country Program) provides the students with a year-long intense international experience in a multi-cultural environment in one of the most dynamic markets of the world. Students get to learn the global way of life, study internationally benchmarked curriculum and work with multinational companies.
The PGDM – Dual Country Program (DCP) by the IMT group of institutions is a multi- country program offered by the IMT Group of institutions.