GLIM : Great Lakes Institute of Management, Gurgaon
2022-23 - Admission, Course, Placement, Fees and Cutoff
GLIM : Great Lakes Institute of Management, Gurgaon 2022-23 - Admission, Course, Placement, Fees and Cutoff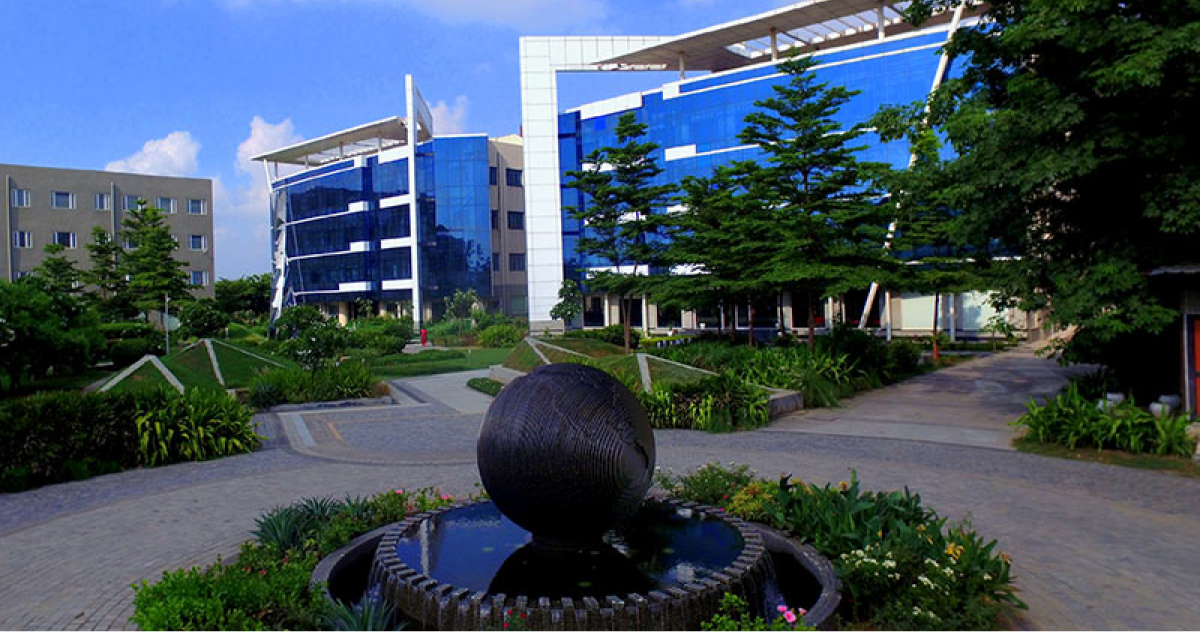 In the Management Category, Great Lakes Gurgaon is placed 52nd in NIRF 2022. One of India's newest business schools, Great Lakes Gurgaon has a cutting-edge curriculum that is ready for industry 4.0 and a faculty that is well-known worldwide. The institute is one of NHRDN's top 5 rising B-Schools in India. As its well-known full-time AICTE approved flagship programmes, Great Lakes Gurgaon offers the 2 year MBA (PGDM) for professionals with 0–2 years of work experience and the 1 year MBA (PGPM) for professionals with job experience.

Only online applications are accepted for admission to the Great Lakes Institute of Management. Both PGPM and PGDM applicants must have valid GPA and CAT, XAT, or CMAT scores in order to be admitted. Candidates who have been shortlisted are then contacted for the WAT and personal interview rounds (Analytical Writing Test). The final decisions are based on the merit performance of the applicants, their performance on the qualifying exam, their performance in the personal interview, and any work experience they may have had.
| | |
| --- | --- |
| Name of Institute | Great Lakes Institute of Management |
| Location | Gurgaon, Haryana |
| Year of Establishment | 2010 |
| University Type | Private University |
| Top accreditations | AMBA, NBA |
| Recognised by | AICTE, AIU |
| Official Website | greatlakes.edu.in |
Key information about Great Lakes College, Gurgaon
Accreditations – Great Lakes Gurgaon's flagship one-year fast track MBA programme, the PGPM, and two-year PGDM programme both hold prominent accreditations from the AMBA (Association of MBAs) and SAQS. NBA and AICTE have both given the institute national accreditation.
Placements – During the PGDM Class of 2022's placement, Great Lakes Gurgaon saw 100% placements and participation from renowned recruiters from a variety of sectors. According to the institute's placement report for the class of 2021–2022, the highest CTC was INR 19.3 LPA, while the average CTC increased by 29% to INR 15.6 LPA.
Summer Placements – 144 internship offers were provided to the participating class by the 70 firms who took part in the Great Lakes Gurgaon Summer Internship Placements 2021.
Top recruiters – Leading employers engaged in the pavement drive of 2021, including Aditya Birla, Bank of America, Barclays, Deloitte, Gartner, KPMG, etc.
Faculty – Great Lakes, Gurgaon, is fortunate to have outstanding instructors with strong academic backgrounds and wide-ranging professional expertise. The institute features 50+ famous full-time faculty members giving unmatched learning and worldwide perspectives, along with 25+ global professors from Stanford, Kellogg, Chicago
Students at Great Lakes Gurgaon have access to a wide range of amenities and infrastructure. Facilities at Great Lakes Gurgaon include a library with a sizable book collection, a well-equipped computer centre with round-the-clock Wi-Fi, departmental laboratories for the use of the students, etc. The institute features separate residence halls for the housing of male and female students. Students at Great Lakes Institute of Management in Gurgaon have access to sports facilities as well. Both indoor and outdoor sports facilities are available at the campus. The list of amenities at Great Lakes Gurgaon also includes a restaurant that serves students nutritious and hygienic cuisine, an auditorium for holding various types of events, a medical centre, and a well-kept gym. The amenities of Great Lakes Gurgaon aid in the pupils' overall development.
| | |
| --- | --- |
| 1. Boys and Girls Hostel | 5. Gym |
| 2. Library | 6. Sports |
| 3. Cafeteria | 7. Auditorium |
| 4. Medical/Hospital | 8. Laboratories |
Course admissions at Great Lakes Gurgaon in 2022 would be done online. The percentile/scores in the entrance exam, previous academic success, work experience, essay writing, and performance in GD/PI are taken into consideration when deciding who gets into each course. The college's Gurgaon and campus both provide a two-year, full-time PGDM programme in six specialisations.
| Courses | Fees | Seats |
| --- | --- | --- |
| PGDM | 10.28 Lakhs | 180 |
The admission procedure to Great Lakes, Gurgaon is given below; you can check the details on the procedure and how to fill out the application form, and other essential details.
The selection procedure at Great Lakes Gurgaon is thorough and takes into account more than just performance on competitive exams.



All applicants must hold a Bachelor's degree from an accredited university in any discipline.
Exam results from the CAT (for both PGPM and PGDM), the year's XAT (for both PGPM and PGDM), and the CMAT are all acceptable.
The overall profile-based shortlisting considers the applicant's academic history, employment history, professional and personal accomplishments, and application-form writings.
Both a personal interview and an analytical writing test are part of the interview process.
Candidates meeting the eligibility criteria can apply to Great Lakes Institute of Management by completing an online form.
To apply, candidates must fill in the online application form on www.greatlakes.edu.in after making a payment of INR 2,000 online. Candidates have the option of either applying to Great Lakes, Chennai and Great Lakes, Gurgaon campuses separately or for both the campuses through the common application form by selecting the appropriate option in the registration form.
Candidates have to provide the official email-id of the recommender. The recommendation letter will be collected from the final selected student's recommenders and it must be submitted online


All your queries regarding admission process can be sent to us at admissions@greatlakes.edu.in.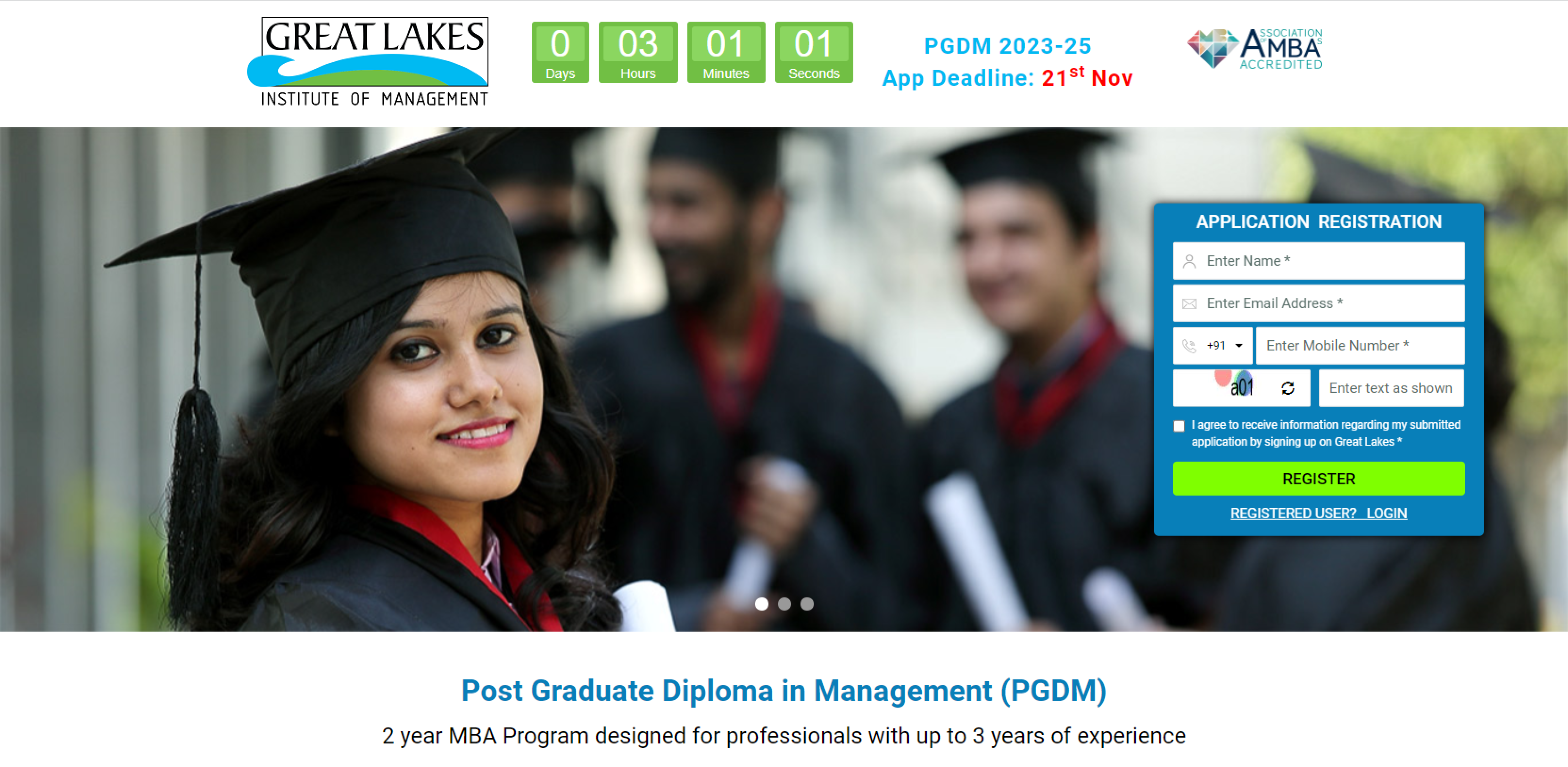 Need help with admissions? Contact us now!
Great Lakes Evaluation Process
Applicants are evaluated based on GMAT/CAT/XAT/CMAT scores, past academic performance, essays, work experience and performance in the personal interview. The selection process builds in a criterion that facilitates evaluating each applicant on:

a) Academic Abilities:The program at Great Lakes is highly demanding and intense; candidates with consistent academic background and an ability to sustain pressure make the shortlist

b) Standardized Test Scores: To eliminate inconsistencies between colleges and universities at the Undergraduate level, Great Lakes considers GMAT or CAT or XAT or CMAT scores in the overall assessment

c) Rank Holders:The program gives a clear advantage / brownie points to College / University rank holders.

d) Integrity and Ethical Values:Great Lakes emphasize on integrity and values including originality. Plagiarism will be probed thoroughly during the process.

e) Diversity of Background:At Great Lakes, diversity in background facilitates peer learning which transforms 'uncut stones' into 'diamonds'. We will actively try to bring an academic diversity into the PGDM classroom.

The above conditions / clauses / terms can be reviewed by the Institute from time to time. Hence, the prospective candidate is encouraged to visit the Great Lakes website at www.greatlakes.edu.in for regular updates.
All applicants are required to appear for GMAT/CAT*/XAT+/CMAT before applying to Great Lakes Institute of Management.
For PGDM 2023 Intake, Great Lakes Institute of Management will accept scores of GMAT taken after 1st January 2020, CAT taken in 2021/2022, XAT taken in 2022/2023 or CMAT taken in 2022/2023.
All applicants should possess a Bachelor's degree in any discipline from a recognized institution and minimum 60% score across 10th/12th/Undergraduation.
Freshers and candidates with strictly less than 36 months of work experience as on 30th June 2023 ONLY are eligible to apply.
Candidates with 2-3 years of work experience by 30th April 2023 are encouraged to apply for the One Year Flagship PGPM, although are also eligible to apply for the Two year PGDM.
In case an eligible candidate would like to apply for both the programs, they may do so by filling the application forms for both PGPM and PGDM separately. Candidates will be evaluated based on the respective program's admission criteria. The admissions panel may also recommend the candidates for a specific program based on the assessment and program fit.
There will be a special preference for College / University rank holders in terms of an extra weightage gained as part of the selection process. The onus of proof of rank is vested in the applicant.

* Great Lakes uses CAT scores only for screening applications for admissions and IIMs have no role in the conduct of Great Lakes academic programs

* Great Lakes is not an associate institute of XLRI but uses XAT scores only for screening applicants for admission & XLRI has no role to play in the conduct of any of Great Lakes Management programs

* Admissions to Great Lakes programs are carried out only through the online application available on www.greatlakes.edu.in. Great Lakes Institute of Management has not authorized any third party to initiate applications on its behalf.

* Great Lakes Institute of Management does not admit students under Management Quota or any other form of reservation. Any third party organization or individual offering management quota seats for Great Lakes programs would be fraudulent and applicants are requested not to approach such organizations or individuals.


Great Lakes Profile-based Early Interview Process:
Course admissions at Great Lakes Gurgaon in 2022 would be done online. The percentile/scores in the entrance exam, previous academic success, work experience, essay writing, and performance in GD/PI are taken into consideration when deciding who gets into each course. The college's Gurgaon and campus both provide a two-year, full-time PGDM programme in six specialisations.

The introduction of the Profile Based Early Interview process has made it possible for students with a great track record to apply early and receive their results early. The Early Interview procedure seeks to give applicants more time to get ready before the programme begins.

Following factors would be evaluated for the Profile-based Early Interviews:

Academics
Extracurricular Participation
Awards and achievements

The final offer would consider other inputs as well, including Interview evaluation, Diversity and merit within the interviewed candidates.
Great Lakes PGDM Placement
100% of the PGDM Class of 2022 candidates had been placed on campus by December 2021, marking an exceptional season for the campus placement procedure. Leading recruiters include Bain, McKinsey, JP Morgan Chase, Adobe, Nestlé, EY India, HP, ITC, PayU, Accenture, Cognizant, ICRA, Crisil, TAS, Société Générale, Deloitte, Swiggy, Standard Chartered, and Wells Fargo participated in the season. The average CTC for the Class of 2022 grew by 13% to INR 12.5 Lakhs per year, while an international consulting business provided the highest domestic CTC of INR 25.8 Lakhs per year.
Recruitment by marquee companies across BFSI, Consulting, FMCG, IT/ITES, Product, Food Tech, EdTech, Healthcare and Pharma.
Large number of offers by marquee firms like JP Morgan Chase, Société Générale, EY India, Crisil, Cognizant, Swiggy, Standard Chartered
Adobe, Bain, HP, PayU, Swiggy, Tally Solutions, TAS, Wells Fargo were a few prominent first time recruiters
27 Students were offered PPO/PPIs for their outstanding work during the Summer Internship process
Highest Domestic CTC offered was INR 25.8 Lakhs per annum by a leading multinational consulting firm and the Lowest CTC offered was INR 9.3 Lakhs per annum
Average CTC offered to the Class of 2022 was INR 12.5 Lakhs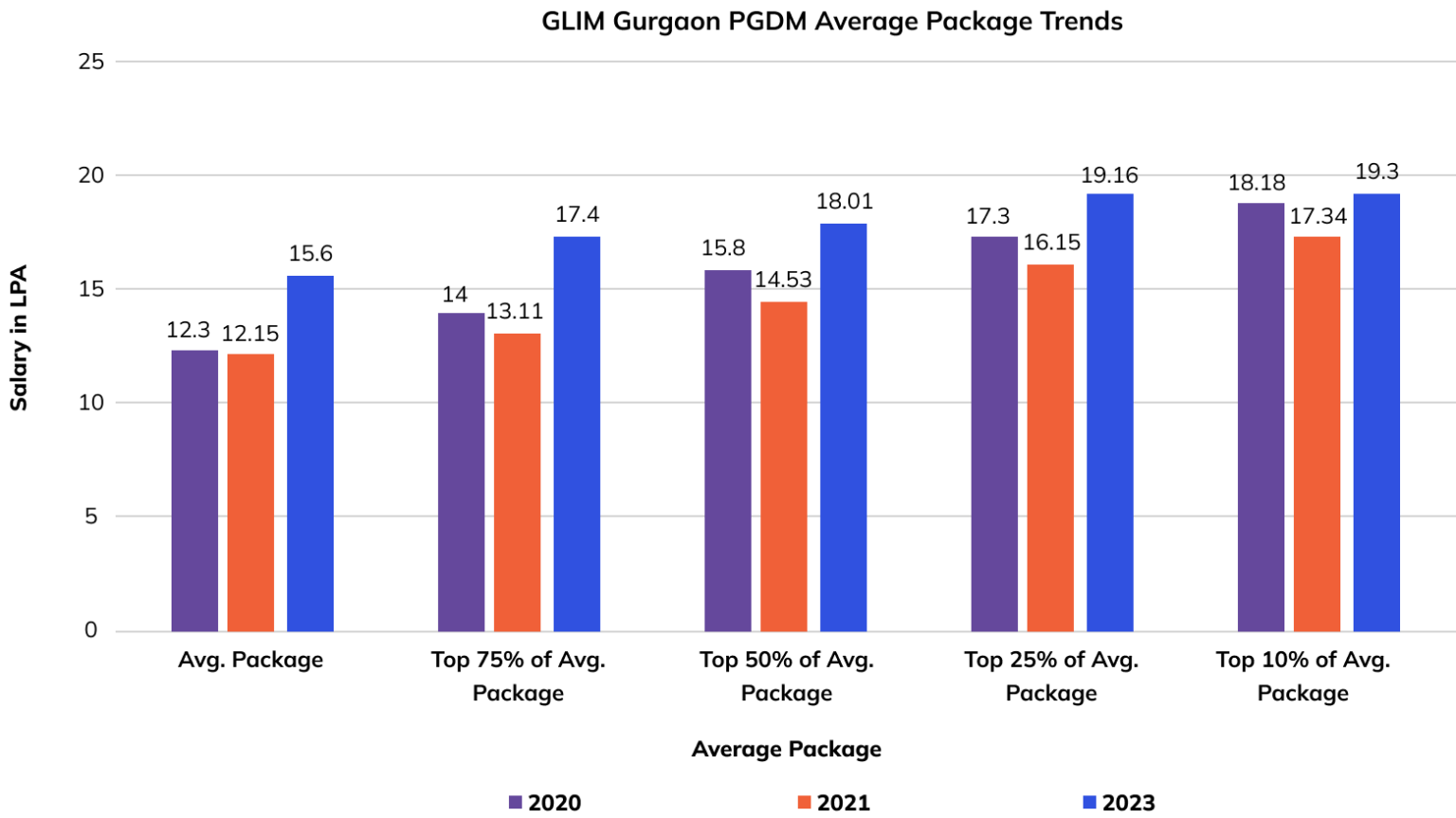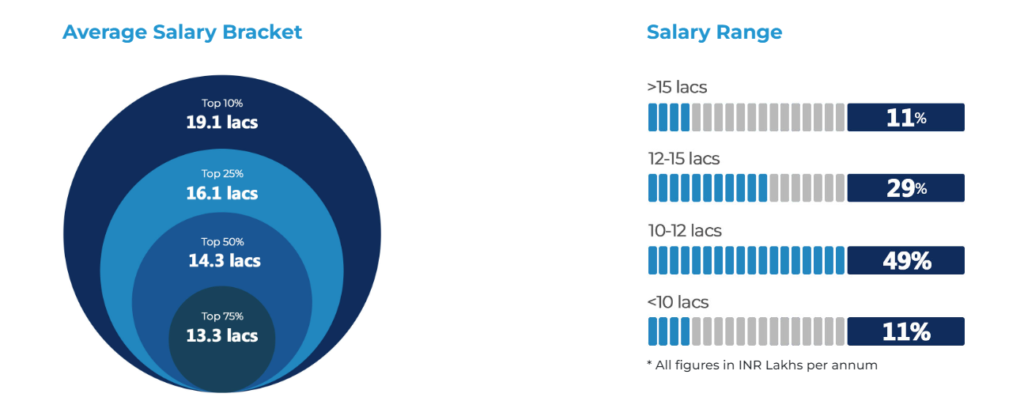 GLIM : Great Lakes Institute of Management, Gurgaon
Address : Bilaspur-Tauru Road, Near Bilaspur, Chowk, NH-8, Gurugram, Haryana
Pin Code : 122413
Phone Number : 0124 286 5800
E-mail ID : admissions@greatlakes.edu.in.
Official Website : https://www.greatlakes.edu.in/gurgaon/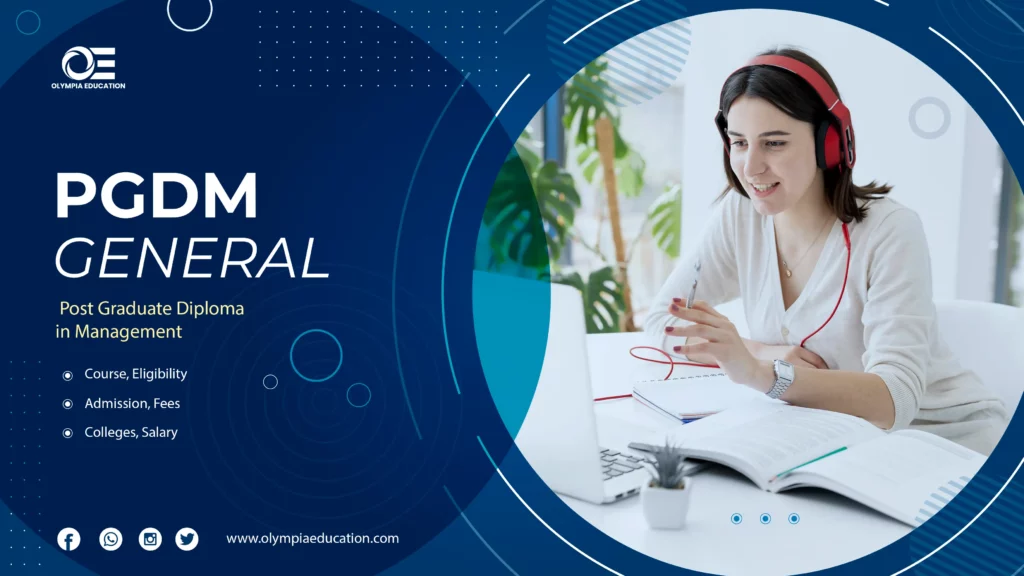 A more practical and industry-focused management course is the Post Graduate Diploma in Management (PGDM). The course's curriculum is quite similar to that of an MBA, and it aims to provide students....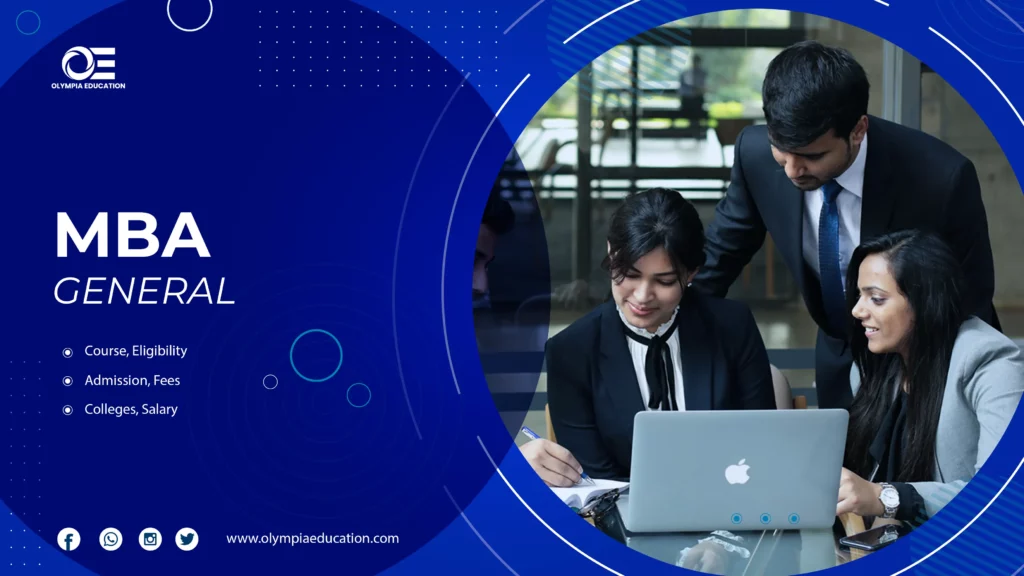 A two year professional postgraduate programme offering management skills, business knowledge, and professional networking is called the Master of Business Administration (M.B.A).The MBA programme is the...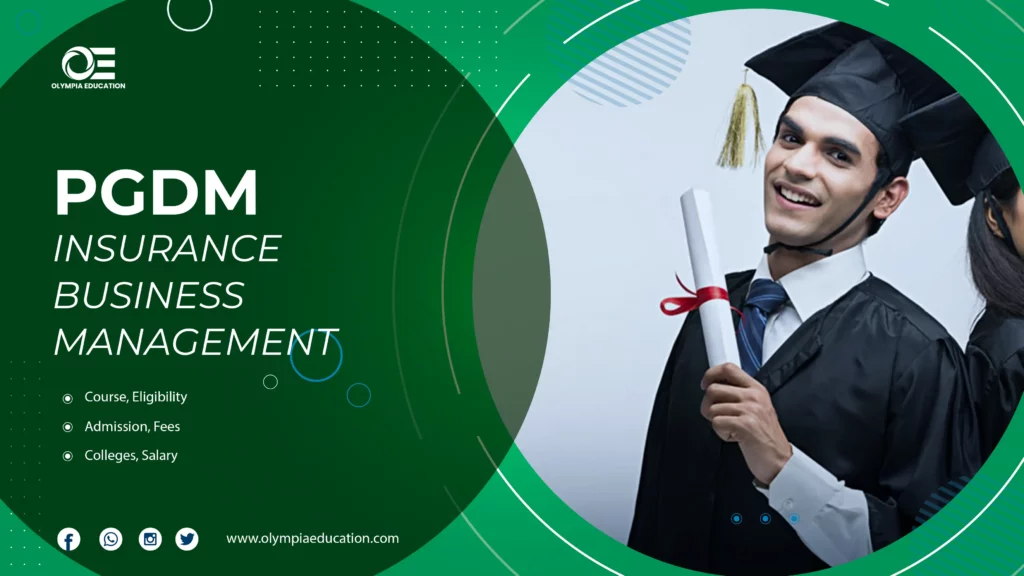 PGDM - Insurance Business Management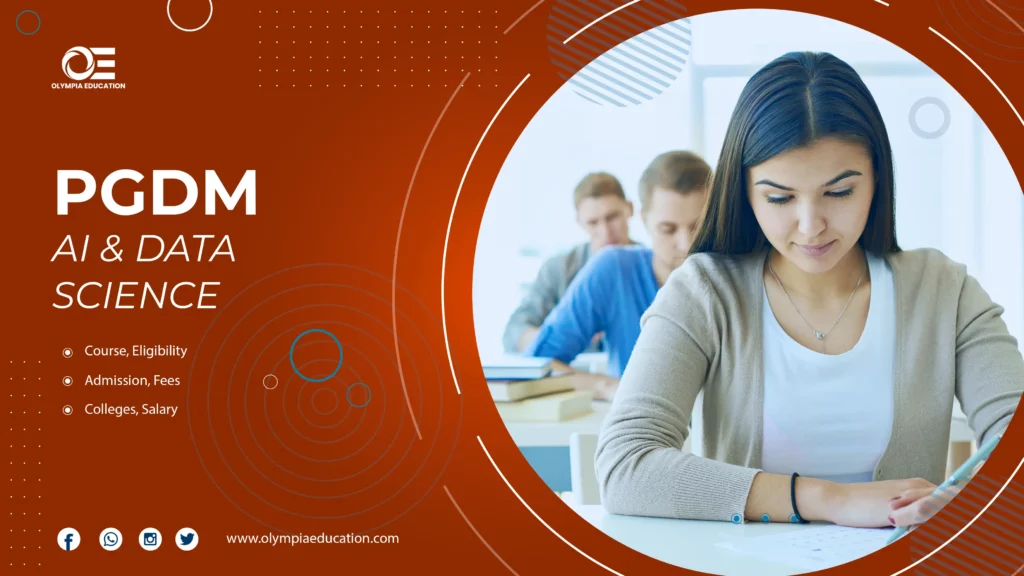 PGDM - Artificial Intelligence & Data Science
Colleges that offer similar courses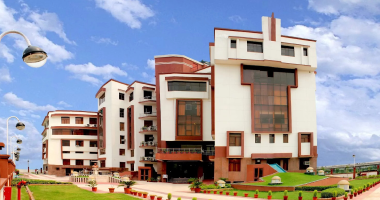 Lal Bahadur Shastri Institute of Management (LBSIM), Delhi was established by the Lal Bahadur Shastri Society in 1995 which is a...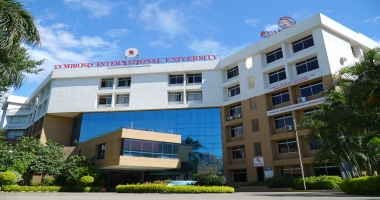 The SCMHRD in Pune is a prestigious institution that develops world-class leaders and businesspeople. Their MBA program...
Under the PGPM Program at Great Lakes Gurgaon, students can opt for a Major and Minor specialization in areas such as General Management, Finance, Marketing, Operations and IT, Analytics, Artificial Intelligence & Machine Learning.
Candidates need to provide Class 10, Class 12 and graduation marksheets, entrance test scorecard, transfer certificate, migration certificate and recent passport-size photo.
The PGDM at Great Lakes, Gurgaon, is similar to the PGDM at Chennai and has the same course structure. It is a 2 year Management program for candidates with less than 24 months of work experience.
Around NH8, close to Manesar and is easy to reach from New Delhi and Gurgaon as well as from IGI Airport. There is a connectivity for Metro as well.