MBA : Master of Business Administration- Course, Eligibility, Admission 2022, Entrance Exam, Subjects, Colleges, Jobs
MBA : Master of Business Administration- Course, Eligibility, Admission 2022, Entrance Exam, Subjects, Colleges, Jobs
A two-year professional postgraduate programme offering management skills, business knowledge, and professional networking is called the Master of Business Administration (M.B.A.). The MBA programme is the pinnacle of learning about business administration both theoretically and practically. Students gain knowledge of a company's or organization's management, finances, and workforce management. There are various MBA programme types, including 2-year full-time, distance learning, online, and executive programmes.

Entrance exams such as the CAT, MAT, XAT, GMAT, MAH MBA CET, and others are used to determine admission, along with personality assessments such as GD or PI. Leading universities like IIMs, FMS Delhi, and XLRI require GD/PI prior to admission. GMAT is advantageous for individuals who desire to enrol in MBA programmes abroad.
Students from all academic backgrounds, including science, commerce, engineering, and humanities, are drawn to the MBA programme. The most prevalent MBA type is full-time. Courses in the Master of Business Administration programme will be beneficial to both individuals with no prior work experience and those who have it. Every sector benefits from the management capabilities that an MBA offers. After receiving their MBAs, students hope to hold management positions.
MBA Full Form
Post Graduation Degree Course
MBA Course Level
Post Graduation Degree Course
Duration of MBA
Full Time MBA: 2 Years
PGDM (MBA equivalent): 2 Years
Online MBA: 1-4 Years
Distance MBA: 2-5 Years
Integrated MBA: 5 Years
MBA Admission Process
Entrance Exam followed by Group Discussion and Personal Interview
Top MBA Entrance Exams
CAT, MAT, XAT, CMAT, NMAT, ATMA, IIFT, IBSAT
MBA Eligibility
50% in Graduation
MBA Fees
INR 5,00,000 – INR 18,00,000
MBA course is the most popular postgraduate course that is open to students from all streams like Science, Commerce and Humanities.
MBA courses are available in various types and each type has its own characteristics like duration, medium, depth etc.
PGDM offers students a fantastic opportunity to change their career path into something that may interest them because it accepts students from all courses.
The same 2 year MBA course has various names in various colleges. IIMs provide a PGPM course that is equivalent to a regular Master of Business Administration. PGDM is also equivalent to MBA if the college is approved by AICTE.
The full time regular 2 year MBA course is the most popular type of MBA course and provides the best returns as compared to others. Other MBA Types are Distance MBA, Online MBA, 1 Year MBA.
Work experience is not mandatory for students but is a bonus.
Although the MBA and PGDM are not the same, their core disciplines are. A PGDM programme at an institute is equivalent to an MBA if it has AIU accreditation. The majority of private universities offer PGDM programmes. MBA and PGDM courses are considered to be equal during the hiring process. The following list includes some of the distinctions between an MBA and a PGDM:
MBA
PGDM
Master of Business Administration
Post Graduate Diploma in Management
Degree Course
Diploma Course
2 years
1-2 years
Entrance Exam
Entrance Exams as well as Direct Admission
in some institutions
INR 2-20 LPA
INR 4-24 LPA
INR 7 - 10 LPA (starting salary)
INR 12 - 15 LPA (starting salary)
XAT, NMAT, SNAP, ATMA, CAT
MAT, CAT, CMAT, XAT, GMAT
HR Manager, Business Analyst, Marketing Manager, Finance Advisor, Investment Banker, etc.
Project Manager, Data Scientist, Auditor, Tax Specialist, Consultant, etc.
MBA Subjects and syllabus
MBA Semester wise Subjects will give students a basic idea of the subjects they will study in the 2 years of MBA. MBA Subjects deal with everything related to running a business and managing teams. The MBA Semester Wise syllabus is mentioned below:
| MBA Subjects in 1st Semester | MBA Subjects: Semester 2 |
| --- | --- |
| Corporate Social Responsibility | Macroeconomics |
| Microeconomics | Business Law |
| Principles of Marketing Management | Operations Management |
| Principles of Accounting | Optimization and Project Research |
| Tools and Framework of Decision Making | Corporate Finance |
| Quantitative Methods and Statistics | Project Management |
| Business Communication and Soft Skills | Marketing Management |
| Organisational Behaviour 1 | Organisational Behaviour 2 |
| MBA Subjects: Semester 3 | MBA Subjects: Semester 4 |
| Supply Chain Management | Project Study |
| Financial Modelling | International Business Environment |
| Strategic Management | Strategic Management |
| Business Intelligence | - |
| Marketing Research | - |
| Managerial Economics | - |
| Corporate Governance and Business Ethics | - |
MBA Specialization
Description
MBA Finance
MBA Finance focuses on building skills and knowledge related to Finance, Audit, economics, Equity, stock market, mergers etc. Students learn to manage and strategize investment opportunities with the view of earning greater returns.
MBA Supply chain Management
MBA Supply Chain Management teaches students to develop management skills to run strong supply chain networks. Students learn to plan the supply of products or resources in the most efficient way.
MBA International Business
MBA in International Business is designed to impart knowledge about Foreign Policies, Trade, Foreign Investments, Export Management, Forex Risk Management. It deals with managing investment opportunities in markets of other countries.
MBA Digital Marketing
Process
MBA Digital Marketing teaches students about the art and knowledge of marketing on digital platforms like Google, and Youtube and also social media platforms like Facebook, Instagram etc. They have the skills to analyze data obtained from each campaign to formulate and make more impactful marketing techniques.
MBA Operations Management
MBA Operations Management focuses on managing operations in general. These skills can be useful in various fields. It provides knowledge in planning, organizing and supervising the launching of products or services.
MBA Banking and Finance
MBA in Banking and Finance delves deep into the world of finance with special emphasis on the roles of banks in this sector. Students learn how to analyze financial statements with a better understanding of financial forecasting.
MBA IT
MBA in IT helps to manage IT companies including their recruitment process. It becomes necessary for HR to have good knowledge of IT.
MBA Hotel Management
MBA Hotel Management focuses on creating skilled individuals for the hotel industry. The main focus is to inculcate manners as well as skills to provide a good experience to the guests.
MBA : Admission Procedure
Students need to follow a series of steps in order to take admission in MBA. The process starts with finding the right time to do an MBA. The entrance exam for admission will take place a few months before the course starts.



Step 1: Apply for MBA Entrance Exams
It is advisable for students to apply for multiple entrance exams. The students must apply for the exam after checking the eligibility criteria for that exam. The registration dates open a few months before the exam. The registration dates start to open in August each year.


Step 2: Prepare and Sit for the Entrance Exams
The results of all the exams will not release at the same time. Thus students need to wait for every entrance exam score before deciding which college to choose. Students will start getting phone calls from colleges and various agents after the release of the top MBA entrance exams mainly CAT. It is always better to contact the college directly.


Step 3: Results and College Cut Offs
After applying for the exams the students must start preparing. Most of the exams take place between November and January every year. Thus students will get around 2-3 months between registration and the day of the exam.


Step 4: Applying to Colleges
Students need to check the cut off declared in the colleges they want to go to. Students must avoid agents since they are not very honest. Students go to the colleges to see before taking admission. Most of the exam scores are valid for 1 year.


Step 5: Shortlisting of Candidates for GD/PI
Students who clear the initial hurdles of eligibility and college cut offs must sit for group discussions and Personal interviews for better evaluation. Students are required to stay updated with recent events and form opinions about them for the GD round. During the personal interviews, students come face to face with department heads and other teachers.


Step 6: Declaration of Final Merit List and Waiting List
Since it is normal for students to sit for multiple entrance exams then it is also expected that the same student will apply for multiple colleges. Students will wait for the Final merit List to decide which college to choose. Students will face a situation where they might get admission to an average college but are on the waiting list for top colleges. Students must be patient as various students from the waiting list get admission to the college in the lists that are released later.
MBA qualification depends on the eligibility criteria mentioned in the MBA entrance exams. There are slight variations in the eligibility criteria for each MBA Entrance exam. After clearing the Exams, students will face a different set of qualification criteria from the MBA Colleges they are applying for. The basic MBA Eligibility criteria are mentioned in the bullets below:



Students must complete their graduation in any stream from a recognized university in order to study MBA courses.
They must have a minimum of 50% in graduation in order to study MBA Courses. Top institutes like IIMs and IITs ask for 60% in graduation.
Students belonging to reserved categories like OBC, SC and ST get 5% relaxation in the percentage asked in some colleges for MBA courses.
For the students belonging to the reserved category the minimum eligible score is 45%.
Students in the Final year of their graduation are eligible to apply. They must provide proof of their completion of graduation within the date specified by the college.
Master of Business Administration can be pursued by professionals having CA/CS/ICWAI certification.
Need help with admissions? Contact us now!
Different types of MBA Courses
Owing to the high demand for MBA courses, various Types of MBA have emerged, each focusing on a distinct sort of student. Traditionally Full Time 2 year MBA has been the most popular option and still is, but with time new trends are emerging as Online MBA, distance MBA and also Executive MBA is finding new takers. The various types of MBA courses are mentioned below:
| Types of MBA | MBA Duration | Fees(INR) |
| --- | --- | --- |
| Full Time | 2 Years | 1,20,000 - 23,00,000 |
| Executive MBA | 15-18 Months | 15,00,000 - 27,00,000 |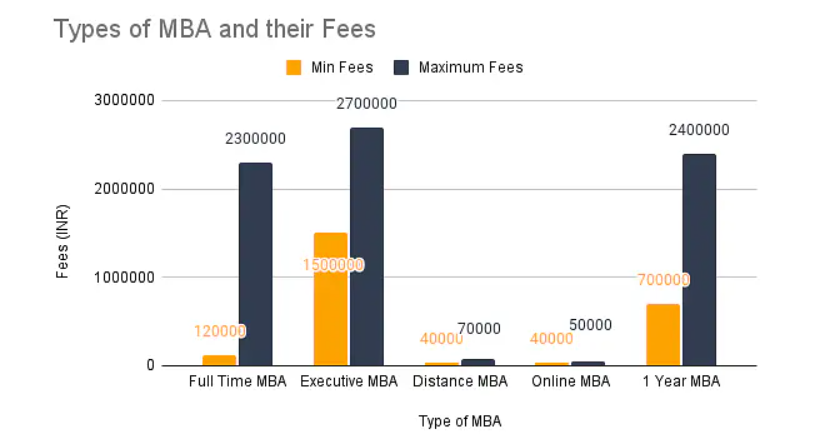 Top PGDM Colleges as per NIRF
Listed below are some of the top institutes offering PGDM courses in the country and fees charged by them.
| NIRF Ranking | College Name |
| --- | --- |
| 1 | Indian Institute of Management Ahmedabad |
| 2 | Indian Institute of Management Bangalore |
| 3 | Indian Institute of Management Calcutta |
| 4 | Indian Institute of Technology, Delhi |
| 5 | Indian Institute of Management Kozhikode |
| 6 | Indian Institute of Management Lucknow |
| 7 | Indian Institute of Management Indore |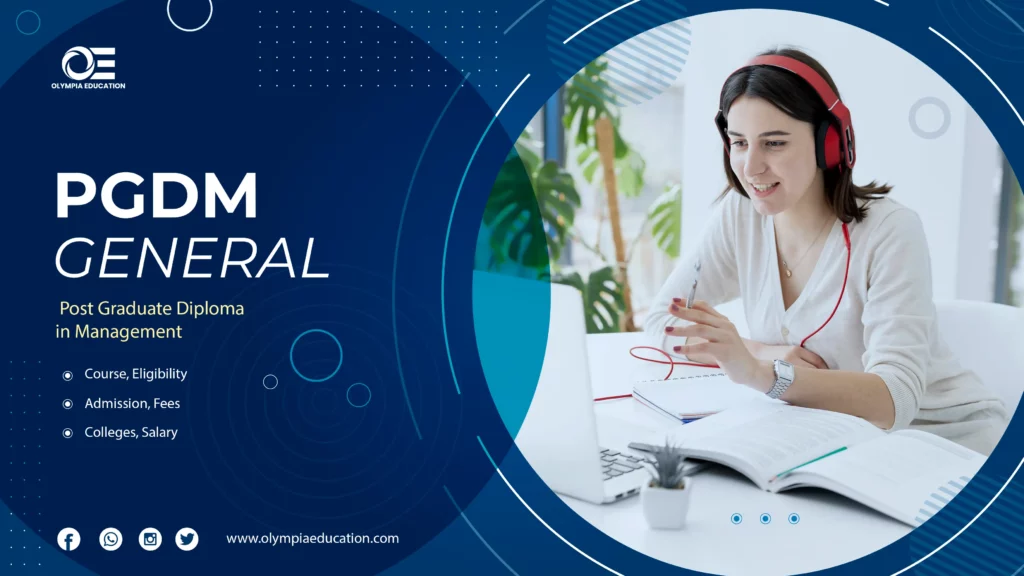 A more practical and industry-focused management course is the Post Graduate Diploma in Management (PGDM). The course's curriculum is quite similar to that of an MBA, and it aims to provide students....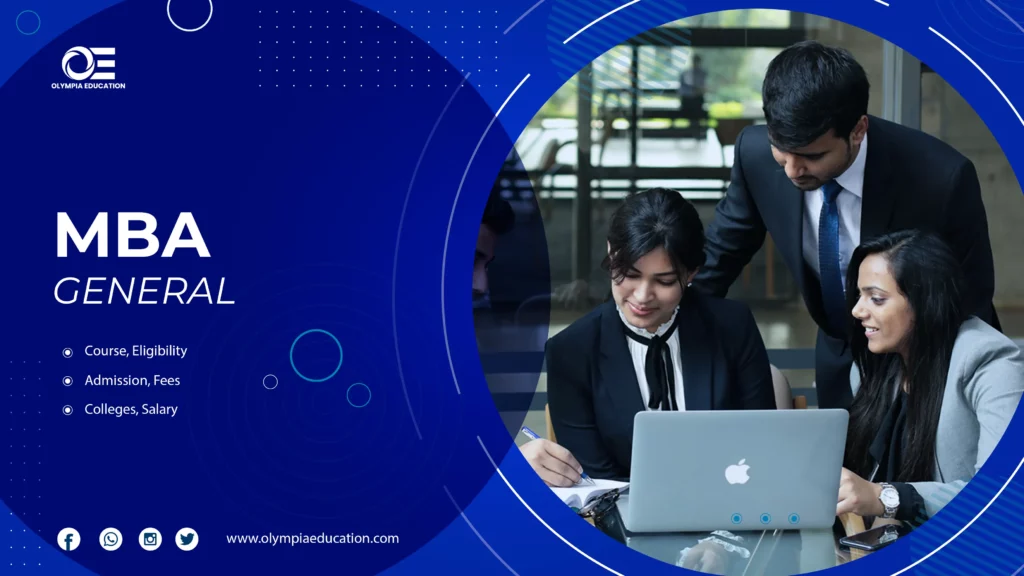 A two year professional postgraduate programme offering management skills, business knowledge, and professional networking is called the Master of Business Administration (M.B.A).The MBA programme is the...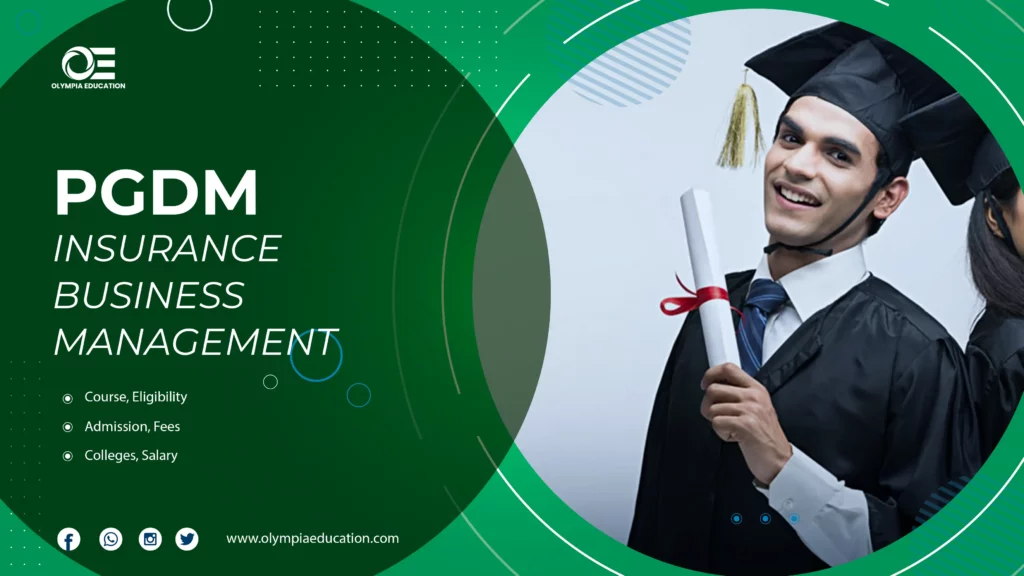 PGDM - Insurance Business Management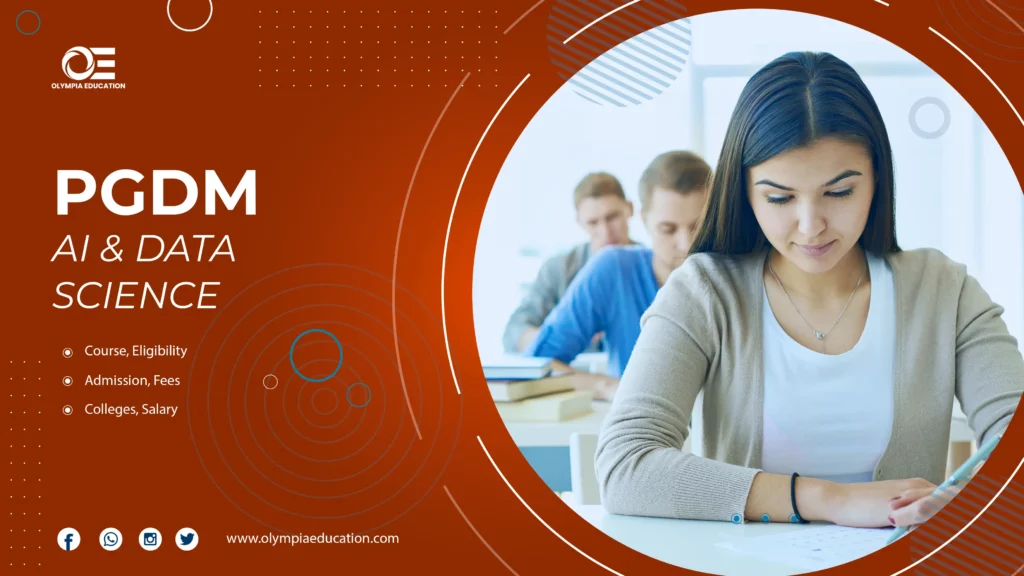 PGDM - Artificial Intelligence & Data Science
Colleges that offer similar courses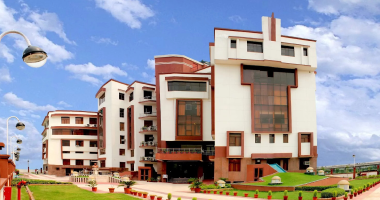 Lal Bahadur Shastri Institute of Management (LBSIM), Delhi was established by the Lal Bahadur Shastri Society in 1995 which is a...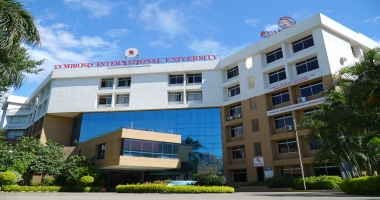 The SCMHRD in Pune is a prestigious institution that develops world-class leaders and businesspeople. Their MBA program...
MBA course opens up many career opportunities for students pursuing the course.
It provides students with opportunities to work in different fields such as finance, marketing, human resources and many more.
MBA degrees are so popular because of job security and high salary.
MBA can enhance your marketability as a professional and increase the quality and quantity of job opportunities.
MBA degree holders make them part of a global network of nearly 100,000 alumni, giving them access to respected and intelligent professionals
It also helps in managing time effectively, which is in-demand skill among employers, and a valuable life skill.
IIM Ahmedabad - Indian Institute of Management
IIM Bangalore - Indian Institute of Management
IIM Calcutta - Indian Institute of Management
IIT Delhi - Indian Institute of Technology
IIM Kozhikode - Indian Institute of Management
IIM Lucknow - Indian Institute of Management
Interested candidates seeking admission to top MBA colleges should register and apply for the relevant MBA entrance exam like CAT/XAT/IIFT/NMAT/SNAP within the specified registration window. After the declaration of the MBA exam result, most of the top B-schools will shortlist suitable candidates for the final admission round on the basis of exam scores, academics, diversity, and work experience among other parameters as per the respective B-school admission policy and weights.
A full-time MBA course usually takes 1 or 2 years to complete. The number of years takes to complete MBA will vary based on the path student choose. Whereas, MBA Part Time can take upto 3 Years. PGDM (Post Graduate Diploma in Management) is equivalent to MBA and is a 2 Years program. Distance MBA courses can be of a minimum of 2 years to a maximum of 5 years.